SEITS INC.
​35th Anniversary!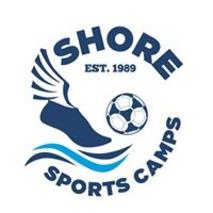 Thank you for an amazing soccer camp. Kyle learned a lot while having a great time. As a parent I can't imagine a better sports experience.
You are an outstanding coach and have a enthusiastic and engaged staff. The coaches and counselors were positive, up beat, cheerful and encouraging with the kids. Again, thanks for a truly positive camp experience for both Kyle and me.

-Mary S.

I just wanted to thank you again for all of the time you spent training Fran this summer. We really appreciated your help.


-Donna S.

My sons were excited everyday for camp because they had fun. It's good if the kids are learning and improving but it is GREAT when they are learning, improving and having FUN. The ultimate trifecta. Wish I could figure that out for homework.
-Barbara M.

The Coaches and comfort I felt as a parent to leave my child in their hands each day for a week. I also loved what they taught them during the week. It wasn't just about the sport but learning to play together and teamwork, which is a great thing to learn for young minds.

-Keira F.​

The camps are a great social and fun time for the kids. My grandson is a better soccer player and he made friends at the camp. Highly recommend!
​-Irv

Thank you for a great camp. My boys looked forward to camp each morning and cannot wait for 2021!

-Alicia O.
Price was reasonable as compared to other camps at the shore. Also the focus on teamwork & sportsmanship.
-Megan C.​

Kevin and Koleen- Thanks for sending the photos along, but more importantly, thank you for making my son's soccer camp experience so wonderful. He went off to camp every day happy, excited, positive, and confident. Everything was impeccably organized, smooth, and fun. We'll be back next year! Have a great summer! See you in the fall.
Warmly,

-Lauren S

Dear Kevin and Koleen: Ben had such a great time at your soccer camp! He would like to add some comments to your testimonial page! Here are some of his thoughts:
- "The best soccer camp ever!"
- "I learned so many new moves!"
- "Mr. and Mrs. Seits are amazing coaches and fun to be around!"
So--needless to say, we will see you next year--if not sooner! Take care and thank you again for a fabulous soccer camp experience!
-Margie W.

Dear Kevin and Koleen,
This note is just a quick sentiment of thanks for camp. Sam had a blast! Multiple times in the yard he showed me what his coaches taught him. He'd love to see you again next year at camp.

-Kevin T.

Andrew mentioned the minute the camp was over if he could do it again next year. Obviously he had a great experience and I think everything was well done.
Have a great rest of your summer!

-Rodger M.

Hi Koleen and Kevin,
I just wanted to let you know that my children will not be able to again attend Shore Soccer Camp this year...John's timing with work commitments will keep us from Avalon for our usual visit the first week of August. It will feel strange to not be there, as our recollection of this week is always in Avalon and always with the kids enjoying your camp. Thanks to both of you for the many hours of instruction and fantastic memories!
We will miss seeing you, but wish you all the best for a wonderful summer!

-Molly

It was great! thank you for being safe and open and giving my kid a great summer!

-Colleen K.
Hello Mr. And Mrs. Seits,
Thank you so much for allowing Linds and I to coach your two camps. Everyday after we coached we would talk about how much fun we had that day. The job not only taught us how to teach sports to younger kids but it also helped us understand kids on a whole different level. We could not have asked for a better camp to coach and coaches to coach with. Thanks again for the opportunity you gave us. Hopefully we'll see you guys on the field next summer.

-Will K.

Thank you so much for a very positive and productive summer private training. The twins felt they gained a lot from your instruction and commented on how nice you were.


- Dori S.